"As a biographer and chronicler of social history, I've spent my career trying to understand the forces that shape America and to measure individuals by the whole pattern of their lives. Before now, I had always done this by researching the lives of strangers until they became familiar to me. This time one of the figures was intimately familiar to me at the start, and I wondered – and worried – whether by the end my father would be more of a stranger to me. Instead, I emerged with a clearer appreciation of the imperfections of the American story – and with a better understanding of my father, of our family and its secrets, and of myself."
A Good American Family
The Red Scare and My Father
In Stores May 14, 2019
In a riveting book with powerful resonance today, Pulitzer Prize-winning author David Maraniss captures the pervasive fear and paranoia that gripped America during the Red Scare of the 1950s through the chilling yet affirming story of his family's ordeal, from blacklisting to vindication. Elliott Maraniss, David's father, a WWII veteran who had commanded an all-black company in the Pacific, was spied on by the FBI, named as a communist by an informant, called before the House Un-American Activities Committee in 1952, fired from his newspaper job, and blacklisted for five years. Yet he never lost faith in America and emerged on the other side with his family and optimism intact.
In a sweeping drama that moves from the Depression and Spanish Civil War to the HUAC hearings and end of the McCarthy era, Maraniss weaves his father's story through the lives of his inquisitors and defenders as they struggle with the vital twentieth-century issues of race, fascism, communism, and first amendment freedoms. A Good American Family powerfully evokes the political dysfunctions of the 1950s while underscoring what it really means to be an American. It is an unsparing yet moving tribute from a brilliant writer to his father and the family he protected in dangerous times.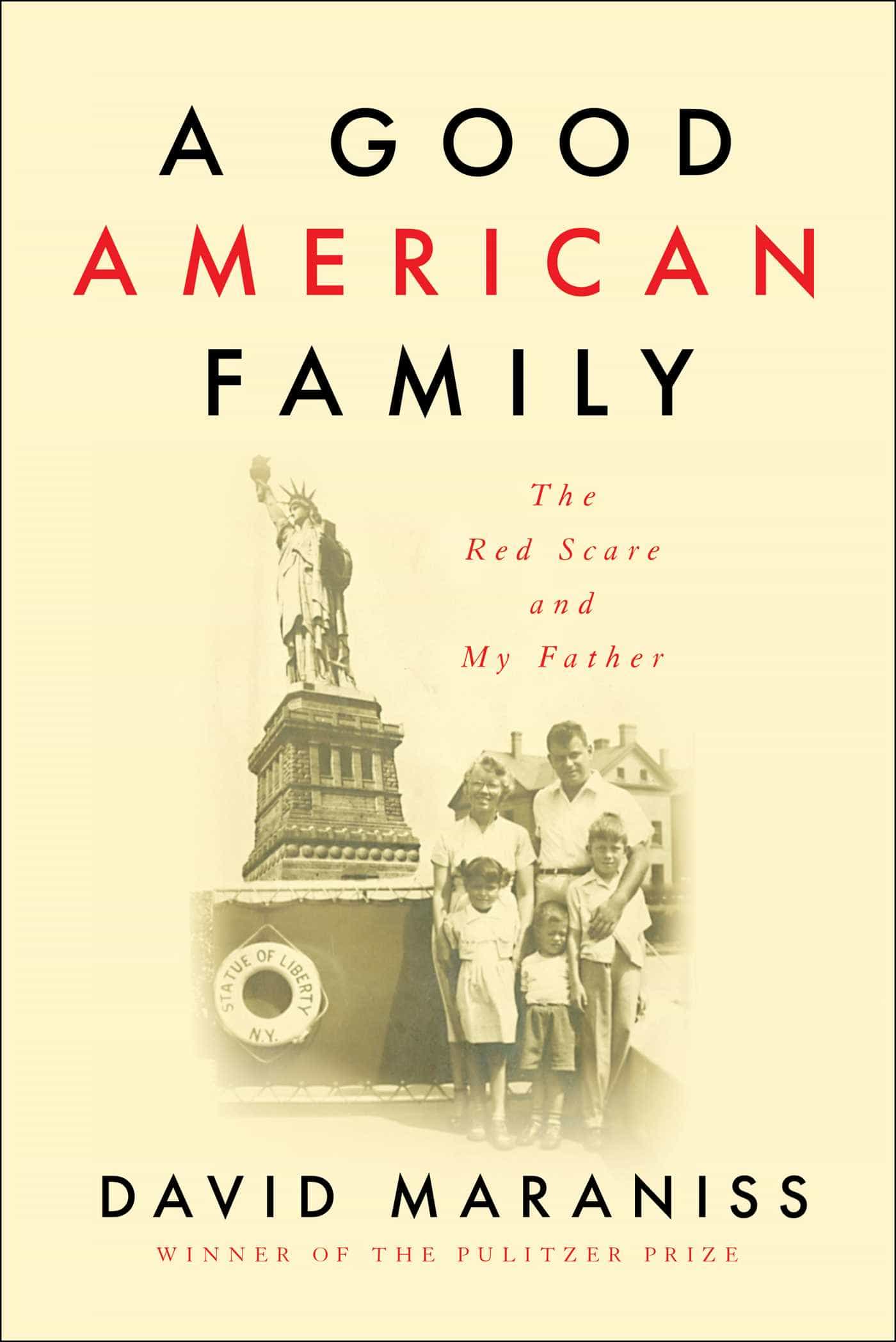 416 pages
Simon & Schuster
May 2019
ISBN 9781501178375
A Good American Family – The Red Scare and My Father

"Clear-eyed and empathetic, Maraniss's engrossing portrait of a patriotic, baseball-loving red reveals the complex human motivations underneath the era's clashing dogmas."

A Good American Family – The Red Scare and My Father

"Maraniss creates a sensitive portrait of a man who was "young and brilliant and searching for meaning"; whose leftist political perspective was never at odds with his patriotism; and whose optimism never failed him as he confronted considerable professional obstacles. A clear-eyed, highly personal view of a dark chapter in American history." 

A Good American Family – The Red Scare and My Father

Maraniss presents the whole pattern of a generation of young, idealistic Americans — and, ultimately, of one brave and stubborn man who refused to give up his belief in what America stands for.

A Good American Family – The Red Scare and My Father

Maraniss has used his prodigious research skills to produce a story that leaves one aching with its poignancy, its finely wrought sense of what was lost, both in his home and in our nation.
Inspiration
VIDEOS, INTERVIEWS, & RESEARCH