"The singular essence of the Olympic Games is that the world takes the same stage at the same time, performing a passion play of nations, races, ideologies, talents, styles, and aspirations that no other venue, not even the United Nations, can match. The 1960 Games came during a notably anxious period in cold war history; almost every action in Rome was viewed through the political lens of those tense times."
Rome 1960
The Summer Olympics that Stirred the World
CHOICE Outstanding Academic Title
From the New York Times bestselling author of Clemente and When Pride Still Mattered, here is the blockbuster story of the 1960 Summer Olympics in Rome, seventeen days that helped define the modern world. Legendary athletes and stirring events are interwoven into a suspenseful narrative of sports and politics at the Rome games, where cold-war propaganda and spies, drugs and sex, money and television, civil rights and the rise of women superstars all converged to forever change the essence of the Olympics. Using the meticulous research and sweeping narrative style that has become his trademark, Maraniss reveals the rich palette of character, competition, and meaning that gave Rome 1960 its singular essence.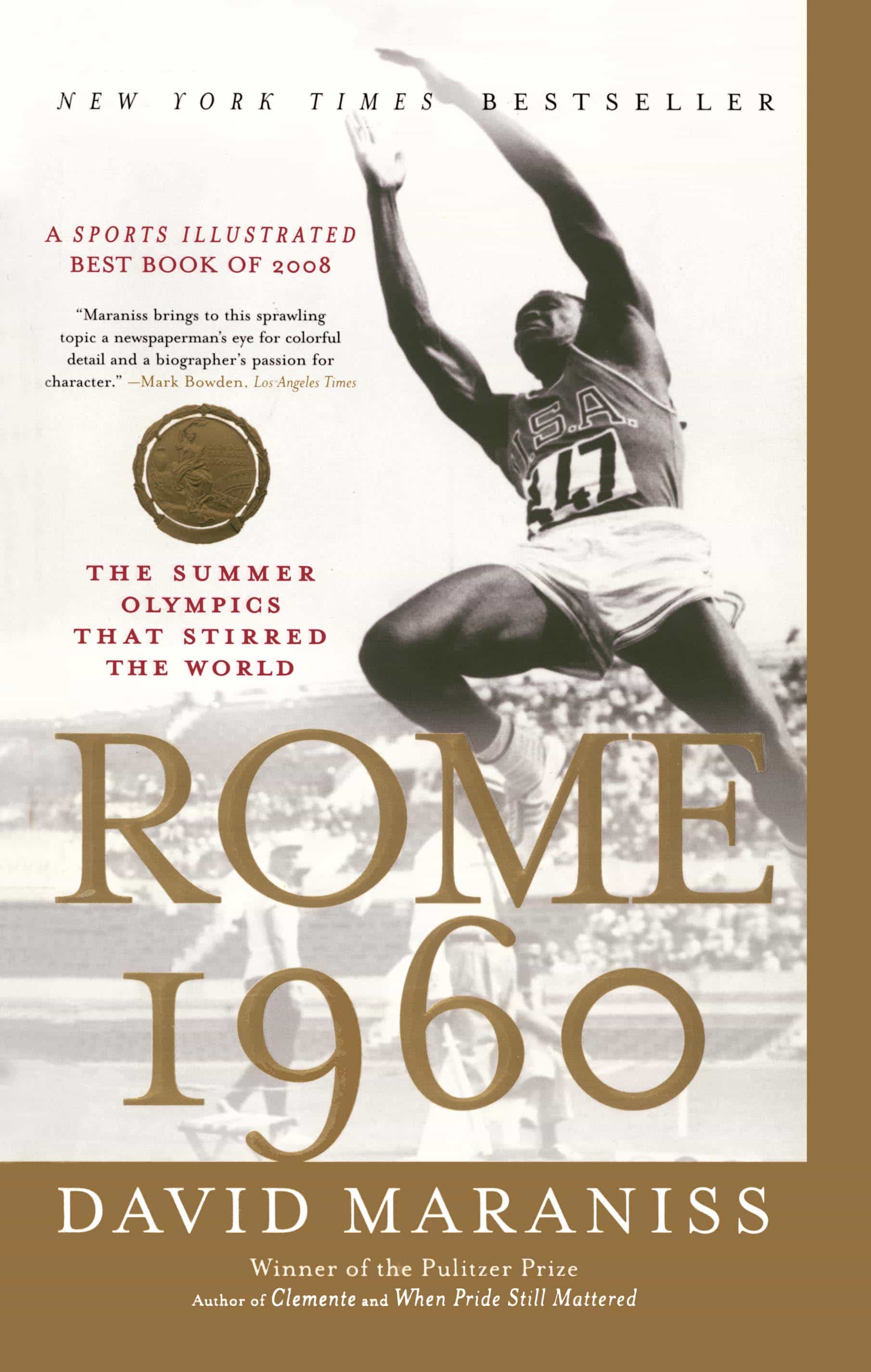 496 pages
Simon & Schuster
Jul 2009
ISBN 9781416534082
Rome 1960 – The Summer Olympics that Stirred the World

"Evocative, entertaining and often suspenseful – sports history at a very high standard."

Rome 1960 – The Summer Olympics that Stirred the World

Rome 1960 – The Summer Olympics that Stirred the World

To get into the #Olympics mood, you"ll should read
@davidmaraniss book, Rome 1960. I love it. I'm reading it for millionth time right now.
All the Way to Moscow
Chapter One
Darkness fell slowly in midsummer Moscow, but the Americans arrived so late that the chartered buses needed headlights to illumine the ride from the airport. Every now and then, for no readily apparent reason, the Russian drivers clicked off the lights, drove a few blocks through the crepuscular murk, then turned on the beams again. The most mundane events can be charged with mystery the first time around, and this was a first for the passengers entering the Soviet capital on the Monday evening of July 21, 1958. They were members of the first U.S. track-and-field team to visit the USSR since the start of the cold war. Out the windows, flashes of light and shadow flitted by, a hypnotic passing scene: drunken men slouched in dimly lit doorways; armed soldiers at intersections; broad avenues with little traffic other than buses whose exhaust fumes fouled the humid air; and the occasional black sedan claiming the VIP lane. When the Americans reached their hotel and checked into their rooms, they were struck by how heavy everything seemed. Bulky bedposts and thick, ponderous curtains.